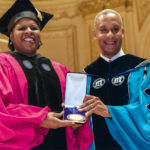 Brooklyn, NY – SUNY Downstate Medical Center graduated a new class of physicians, nurses, allied health professionals, research scientists, and public health professionals at commencement ceremonies held recently at Carnegie Hall.
[…]
Ruth C. Browne, SD, president and chief executive officer of Ronald McDonald House New York, received the President's Award. Dr. Browne was formerly chief executive officer of the Arthur Ashe Institute for Urban Health (AAIUH) for 12 years. Dr. Browne was a principal investigator and director of the Brooklyn Health Disparities Center, a National Institutes of Health-funded Center of Excellence and a research-based partnership between AAIUH, SUNY Downstate, and the Brooklyn Borough President's Office. Dr. Browne was recognized as an advocate for health equity and a beacon for change.
[…]
For more information on SUNY Downstate Medical Center's 2017 commencement ceremonies, please visit: http://www.downstate.edu/commencement/index.html.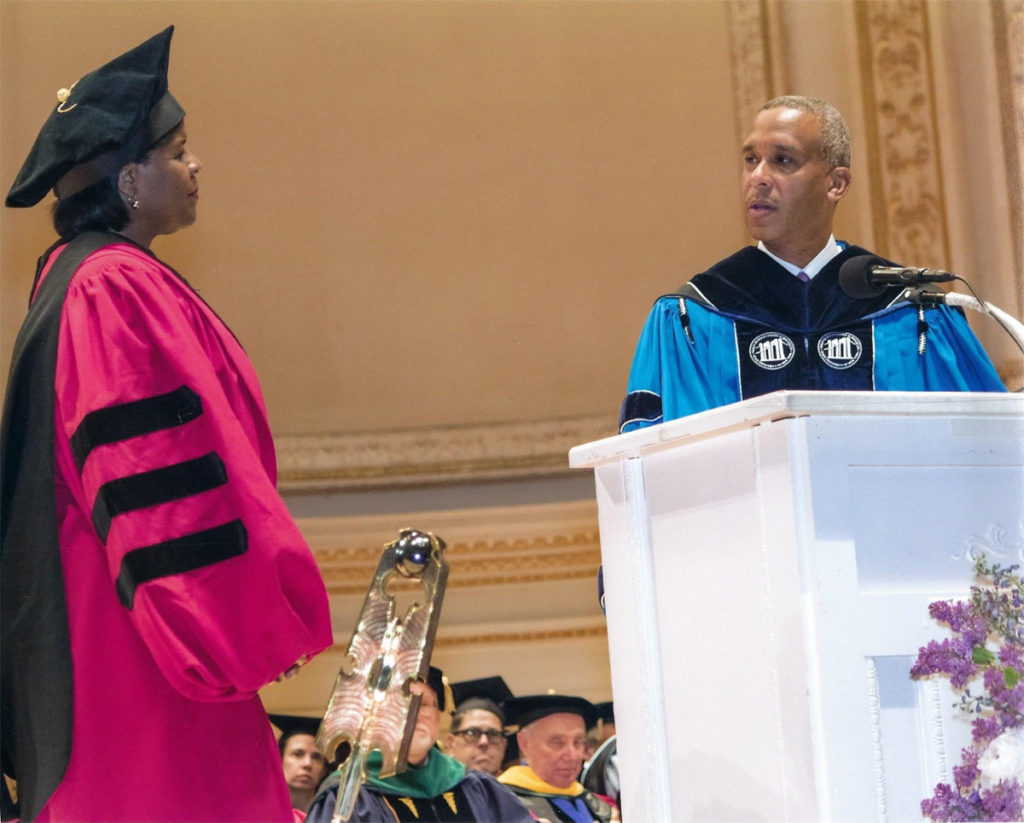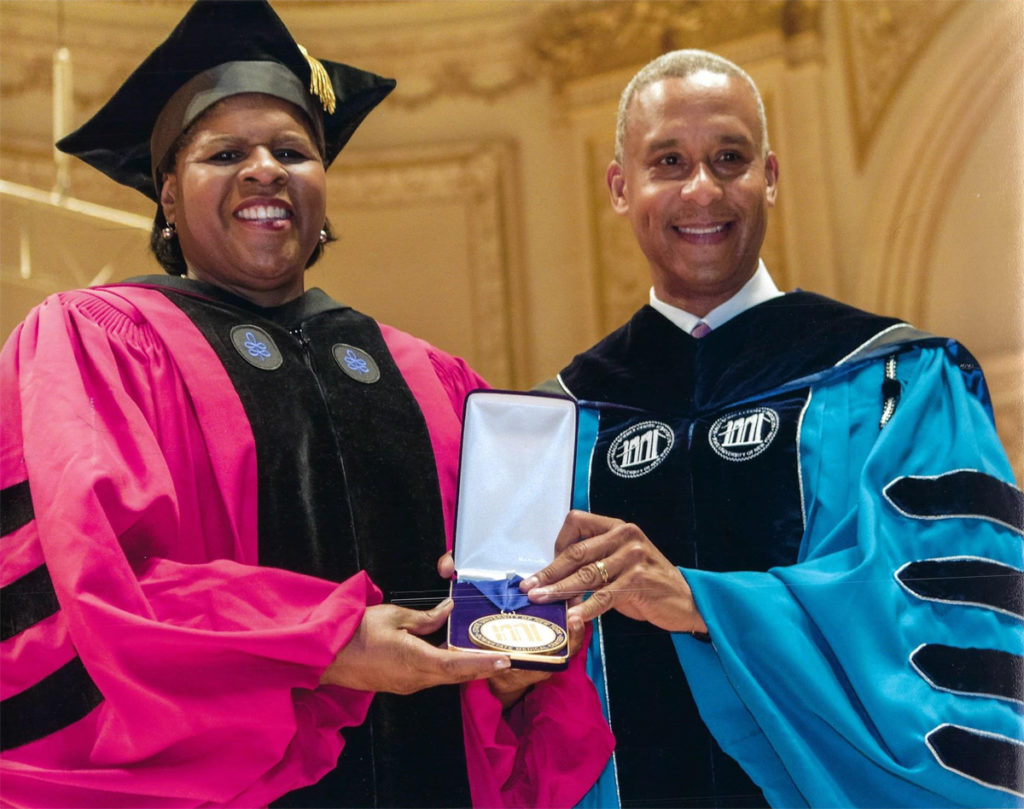 SUNY Downstate Medical Center, founded in 1860, was the first medical school in the United States to bring teaching out of the lecture hall and to the patient's bedside. A center of innovation and excellence in research and clinical service delivery, SUNY Downstate Medical Center comprises a College of Medicine, Colleges of Nursing and Health Related Professions, a School of Graduate Studies, a School of Public Health, University Hospital of Brooklyn, and a multifaceted biotechnology initiative including the Downstate Biotechnology Incubator and BioBAT for early-stage and more mature companies, respectively.
SUNY Downstate ranks twelfth nationally in the number of alumni who are on the faculty of American medical schools. More physicians practicing in New York City have graduated from SUNY Downstate than from any other medical school. For more information, visit www.downstate.edu.
Excerpts taken from "Hundreds of New Health Professionals Graduate from SUNY Downstate Medical Center" News Release, 6/5/2017
Images provided by Wayne J. Riley, MD, MPH, MBA, MACP, President, SUNY Downstate Medical Center.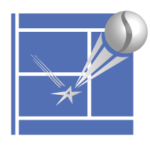 Dr. Ruth C. Browne Departs After 23 Years Of Stellar Leadership And Service
BROOKLYN, NY, August 16, 2016— The Arthur Ashe Institute for Urban Health announced today it has named Dr. Marilyn Fraser, Chief Executive Officer, effective, September 19. Dr. Fraser currently serves as the Institute's Deputy Executive Director. She succeeds Dr. Ruth C. Browne, founding Chief Executive Officer, who departs after twenty three years of dedicated leadership and service.
In her role as Deputy Executive Director at AAIUH, Dr. Fraser has had institutional oversight and leads the Institute's community outreach and research portfolio of work. An accomplished scholar, Dr. Fraser serves as Director of the Community Engagement Core of the NIH funded Brooklyn Health Disparities Center. Dr. Fraser has received various awards including the Health Award from the New York State Association of Black and Puerto Rican Legislators and was named as one of the extraordinary women of Downstate. In 2013, Dr. Fraser was awarded a prestigious Fulbright Research Specialist award to develop and implement a climate change and public health internship program for secondary school students in Trinidad and Tobago. In addition, Dr. Fraser received the Innovator Award from the Bedford Stuyvesant Family Health Center at their 2014 Gala. In 2015, Dr. Marilyn Fraser was selected to serve on the Collaboration/Engagement Domain Taskforce (DTF), a component of the Clinical and Translational Science Award (CTSA) Consortium, one of National Institute of Health's largest and most important initiatives. She has presented her work at scientific meetings, nationally and internationally, and is co-author on several publications.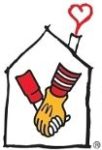 NEW YORK, Aug. 16, 2016 /PRNewswire/ — Ronald McDonald House® New York today announced that Ruth C. Browne, SD, MPP, MPH, has been selected as president and chief executive officer of the organization. Dr. Browne joins Ronald McDonald House New York from the Arthur Ashe Institute for Urban Health, where she served as CEO since 2004. Dr. Browne was selected after an extensive search, and will assume the role on September 19, 2016.
"We are thrilled to welcome Dr. Ruth Browne as president and chief executive officer of the Ronald McDonald House New York," said Tina Lundgren, Chairman of the Board of Ronald McDonald House New York. "Dr. Browne is a proven leader with a deep background in public health services. She brings more than 20 years' experience in the non-profit sector with an impressive track record of organizational transformation and development. I am confident she will lead the House with compassion and vision, as we continue with our ongoing expansion and capital improvement campaign."
Dr. Browne will lead the organization throughout its $23.6 million capital expansion initiative within its facility at East 73rd Street, which will increase the capacity for children battling cancer and also provide more comprehensive family support services. Once completed, the facility will add 11 new rooms, for a total of 95 beds with one outdoor terrace, a wellness center and suites for immunocompromised patients. Dr. Browne's extensive background establishing and expanding support services will also prove invaluable as the organization ramps up its community outreach efforts by actively expanding its support services to local families who are ineligible to stay within the facility. These initiatives include the Ronald McDonald Family Room at the HHC Kings County Hospital Center; Hospital Outreach programs taking place in partner hospitals throughout New York City; and the Happy Wheels Coffee Cart program.
"I am honored to take on this role for the Ronald McDonald House New York," said Dr. Ruth C. Browne. "It is a privilege to lead an organization that provides a welcoming and supportive space for pediatric cancer patients and their families throughout their journey. I look forward to working in collaboration with the Ronald McDonald House New York staff and community to build on the organization's incredible history and further its mission of keeping families together and encouraging hope and healing during a most critical time."