This invisibility, however, means that the opportunities for creative research are infinite.
Evaluation, Documentation, Products, Journal & Academic Publications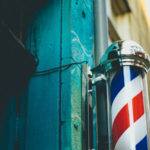 Barbershops in Brooklyn, New York, neighborhoods with high rates of heterosexually transmitted HIV were randomized to the intervention or an attention control program. Men were recruited from barbershops between 2012 and 2016 and participated in a single small group, peer-led session focused on HIV risk reduction skills and motivation, community health empowerment, and identification of personal strengths and communication skills.