We can change the world and make it a better place. It is in your hands to make a difference.
---
Leadership in a Pandemic – Leading your Career in a Crisis
The National Coalition for 100 Black Women – Manhattan Chapter hosted a webinar via Zoom and Facebook Watch on April 16th, 2020. Alongside Dr. Daria Crawley and moderated by Dr. Sonia Banks, Dr. Ruth Browne discussed the leadership challenges presented by the ongoing Coronavirus crisis.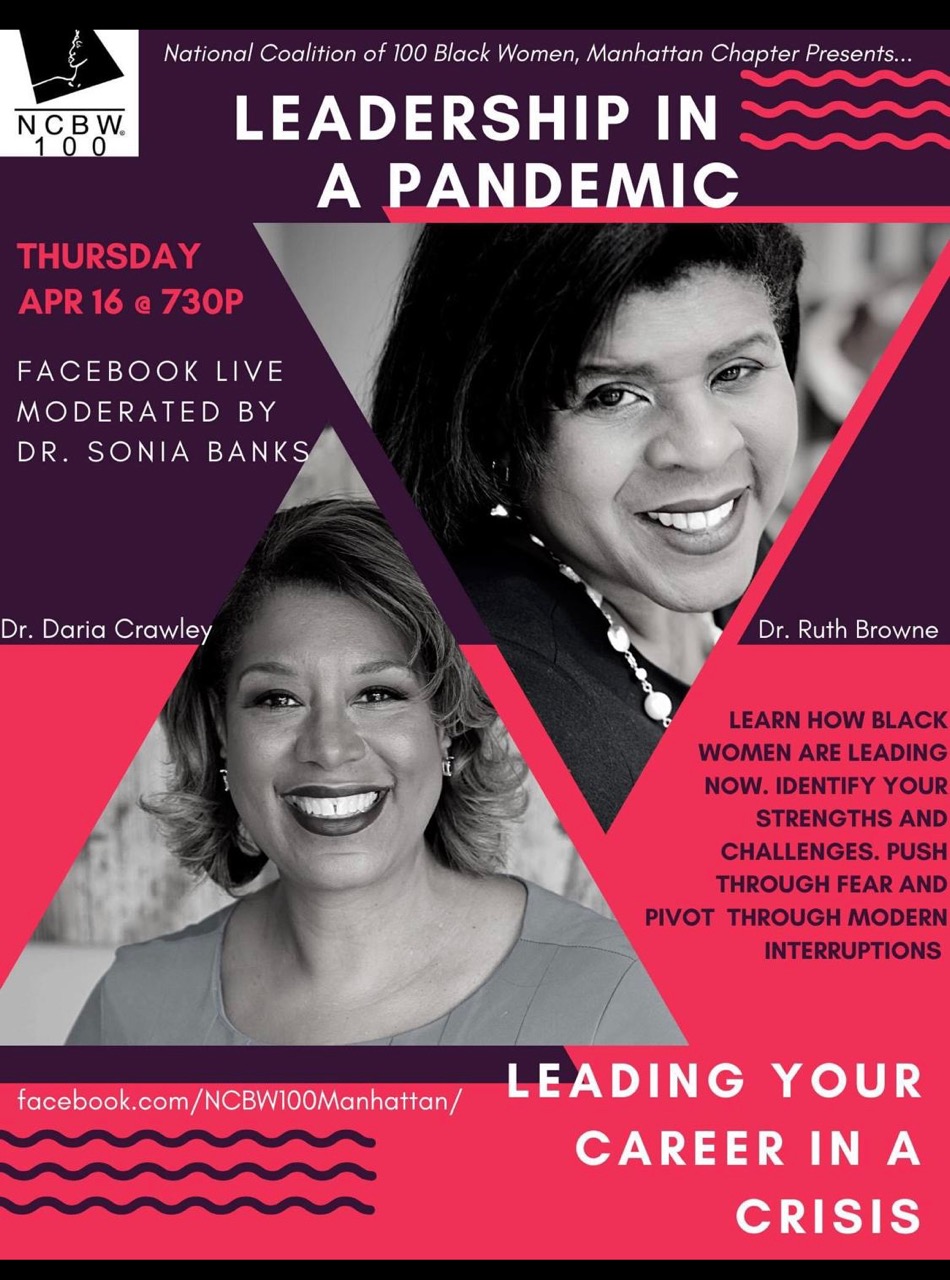 ---
2019 Women in Development, New York Woman of Achievement Award Luncheon
The Woman of Achievement Award Luncheon is Women in Development (WiD), New York's highest profile, signature event. Its purpose is to recognize and promote the achievements of a distinguished colleague who has demonstrated extraordinary service to the field of development and philanthropy, to celebrate the profession and its contributions to the nonprofit sector and society. Ruth Browne is the 2019 honoree.
---
Ronald McDonald House NY 2019 Gala – Ruth Browne
20% of a person's recovery from illness is due to clinical care, 80% is socially determined and that is exactly what #RMHNewyork addresses. Celebrating 40 years of serving the social needs of pediatric cancer patients and their families.
---
Ronald McDonald House NY 2018 Gala – Ruth Browne
---
MetroFocus Interview
Ruth C. Browne joins Rafael Pi Roman for an interview about her role as CEO of the Arthur Ashe Institute for Urban Health and what they hope to accomplish.
more info
---
Fulbright regional Nexus Scholar 11-2012
---
Credible Messengers, Critical Trust: Community Health Empowerment
Ruth C. Browne describes the various initiatives that the Arthur Ashe Institute for Urban Health has undertaken to promote community empowerment and better health outcomes for urban, underserved populations.
more info
---
Presidio Institute Cross Sector Leadership Fellow
Dr. Browne was a 2014 Presidio Fellow. Here, she describes her proposal to develop a new philanthropic community to address mass incarceration and the needs of the re-entry population.
more info
---
Health Equity: Past, Present, and Future: A Brooklyn Health Disparities Center Conference
Ruth C. Browne, Principal Investigator, BHDC speaking at BHDC's Spring Conference entitled, Health Equity: Past, Present, and Future held on April 4, 2014 at SUNY Downstate Medical Center.
more info
---