Brooklyn, NY – SUNY Downstate Medical Center graduated a new class of physicians, nurses, allied health professionals, research scientists, and public health professionals at commencement ceremonies held recently at Carnegie Hall.
[…]
Ruth C. Browne, SD, president and chief executive officer of Ronald McDonald House New York, received the President's Award. Dr. Browne was formerly chief executive officer of the Arthur Ashe Institute for Urban Health (AAIUH) for 12 years. Dr. Browne was a principal investigator and director of the Brooklyn Health Disparities Center, a National Institutes of Health-funded Center of Excellence and a research-based partnership between AAIUH, SUNY Downstate, and the Brooklyn Borough President's Office. Dr. Browne was recognized as an advocate for health equity and a beacon for change.
[…]
For more information on SUNY Downstate Medical Center's 2017 commencement ceremonies, please visit: http://www.downstate.edu/commencement/index.html.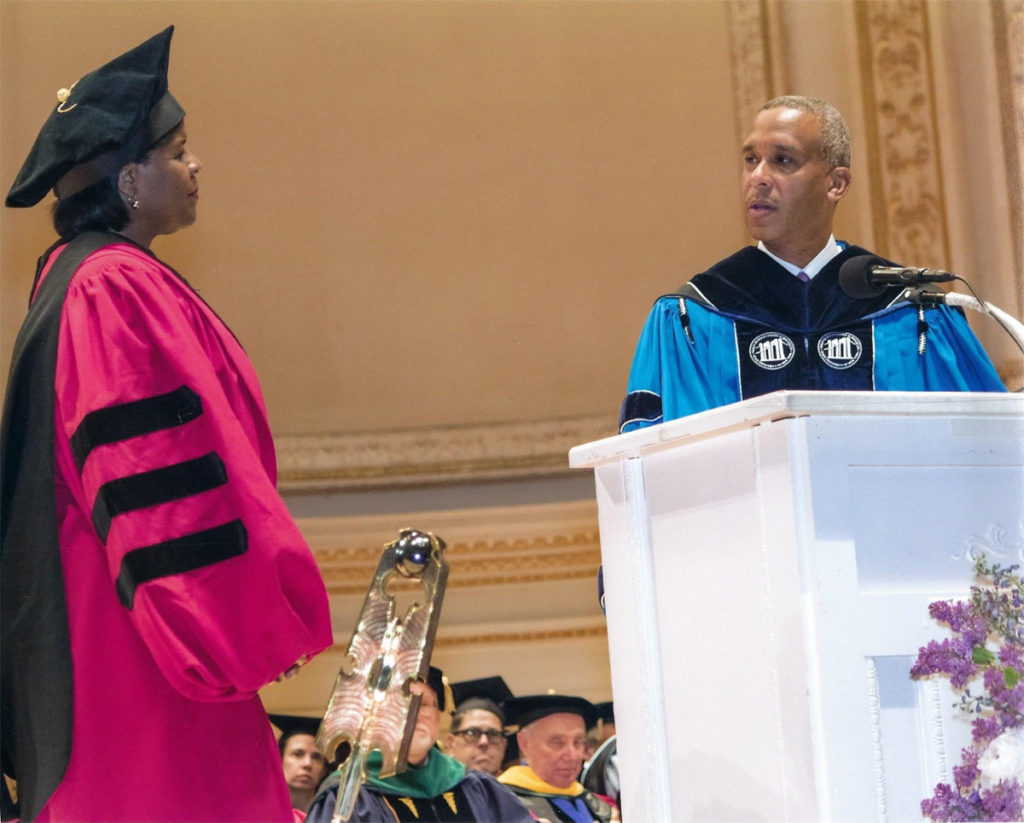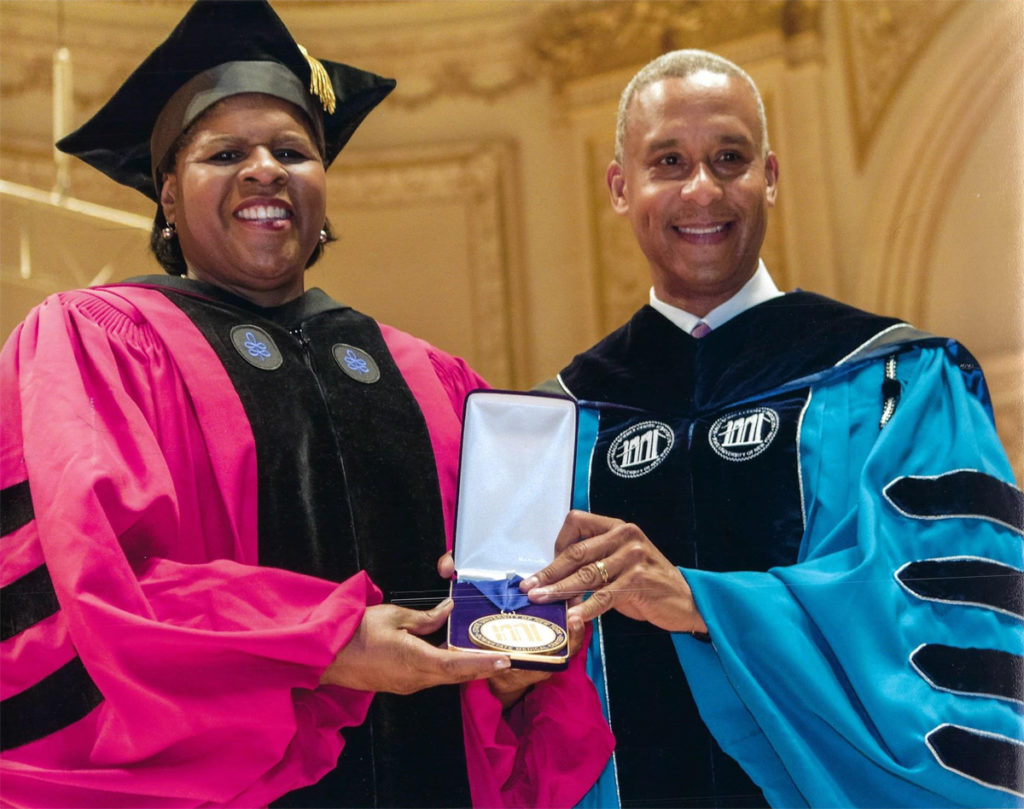 SUNY Downstate Medical Center, founded in 1860, was the first medical school in the United States to bring teaching out of the lecture hall and to the patient's bedside. A center of innovation and excellence in research and clinical service delivery, SUNY Downstate Medical Center comprises a College of Medicine, Colleges of Nursing and Health Related Professions, a School of Graduate Studies, a School of Public Health, University Hospital of Brooklyn, and a multifaceted biotechnology initiative including the Downstate Biotechnology Incubator and BioBAT for early-stage and more mature companies, respectively.
SUNY Downstate ranks twelfth nationally in the number of alumni who are on the faculty of American medical schools. More physicians practicing in New York City have graduated from SUNY Downstate than from any other medical school. For more information, visit www.downstate.edu.
Excerpts taken from "Hundreds of New Health Professionals Graduate from SUNY Downstate Medical Center" News Release, 6/5/2017
Images provided by Wayne J. Riley, MD, MPH, MBA, MACP, President, SUNY Downstate Medical Center.